A Bamboo-Trusted Home Warranty Partner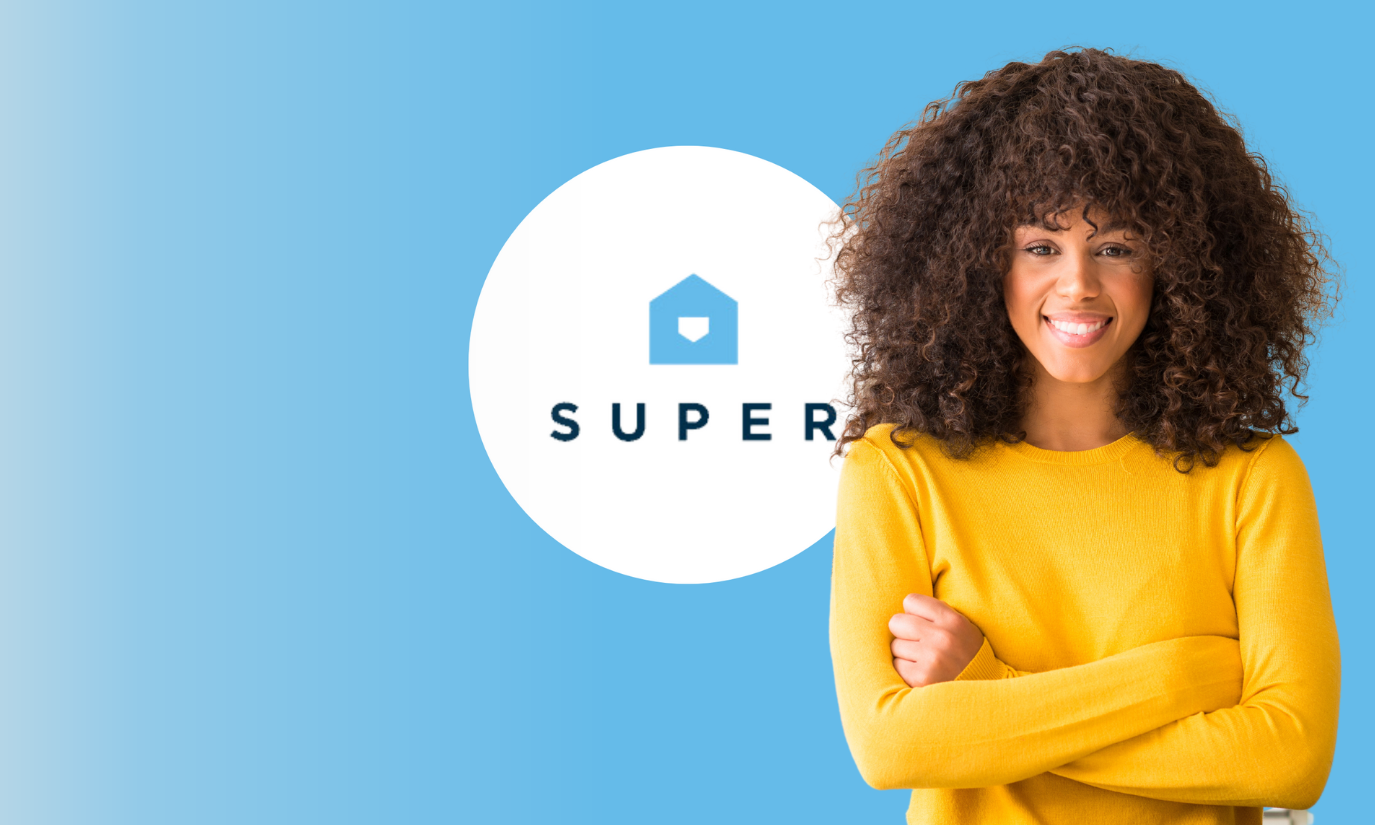 Super Home Warranty
The ultimate home warranty subscription for your happy place.
Some love from Super subscribers
All aspects of the experience were amazing (scheduling, claim processing, maintenance work) and addressed the biggest pain point (repair & maintenance) as a homeowner! Highly recommend for millennials who have been renters, are not used to taking care of repairs and don't want to spend valuable time scrolling through Yelp/Thumbtack/etc. for basic maintenance!
Linxi C. | Chicago, IL
My realtor recommended Super to me when I bought my house. I'm so grateful she did, because it seems like everything keeps breaking. Super has been on top of it, which is a huge relief to me and my family.
Chad G. | Chicago, IL
We have SUPER on our house and three rental properties. We have used other warranty companies in the past - SUPER is far better and light years ahead with the services they offer.
Doug C. | San Antonio, TX
I really love Super. My experience is they are very efficient and respond very quickly.
Sherry L. | Washington D.C.
Super is the best home warranty out there in my opinion. They are fast, professional and personable. They never let me down when I need something.
Sharon T. | Dallas, TX
Here's when it
really comes in handy.
With Super's home warranty subscription, you'll cover your home's most essential appliances and systems, or just about everything on the property with Super's range of subscriptions for your home. 
Super is subscription care for the home that covers members' repair or replacement of appliances or systems. Pick your plan, sign-up, and rest easy knowing that Super's got it from here. After all, the last thing you need when something breaks is a bunch of drama.
That moment when
your house becomes your happy place.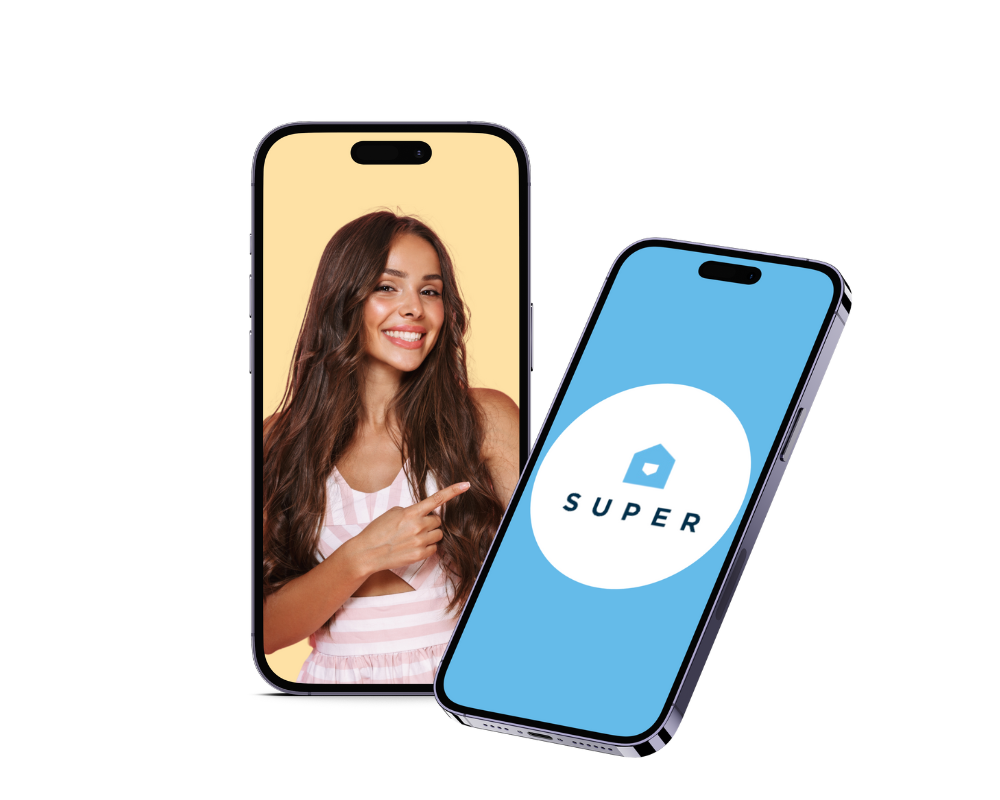 Get Started Today
Drop some simple info and
we'll reach out to get you set up!
Popular questions about Super
Why choose Super?
Super is committed to providing premium service quality for your home. We partner with the best local servicers to deliver quick and effective home repair and maintenance at a predictable cost, using technology to take the hassle out of homeownership.
Why do I need a Super subscription?
Breakdowns in the home can be expensive and aren't often budgeted for. With a Super subscription, you can more easily budget for repairs. We also know that caring for a home is more than just fixing things when they break, and that routine maintenance is key. A Super subscription gives homeowners access to a variety of maintenance services—from HVAC tune-ups to dryer vent cleaning—to prevent problems from happening in the first place.
How does Super's subscription differ from a home warranty?
Traditional home warranties are generally limited to breakdown coverage and have historically been poorly rated when it comes to customer service and servicer quality. Super is so much more than a home warranty. It's subscription care for your home with a well-vetted roster of Certified Super service techs and robust technology.  And Super goes beyond just breakdown coverage and helps you keep up your home with access to a variety of maintenance services to prevent problems from happening in the first place.
Where is Super available?
Chicago, IL

 

Baltimore, MD

 

Atlanta, GA

 

Austin, TX

 

Winston Salem, NC

 

Raleigh-Durham, NC

 

Charlotte, NC

 

San Antonio, TX

 

Dallas, TX

 

San Diego, CA

 

Bay Area, CA

 

Los Angeles, CA

 

Houston, TX

 

Phoenix, AZ

 

Washington, D.C

 
What appliances and systems are covered?
Super's plans include coverage for your: 
Built-in Microwave

 

Clothes Washer & Dryer*

 

Dishwasher

 

Range, oven, and cooktop

 

Refrigerator / Freezer*

 

Garbage Disposal

 

Trash Compactor

 

Range Exhaust Fan

 
*Not included in Lite and Simple plan 
Super's Signature and Lux plans also include coverage for your: 
Range Exhaust Fan

 

Trash Compactor

 

Garbage Disposal

 

Air Conditioning

 

Heat System

 

Ductwork

 

Water Heater

 

Electrical System

 

Plumbing System & Stoppages

 

Sprinkler & Timer System

 

Ceiling & Exhaust Fans

 

Central Vacuum System

 

Garage Door Opener

 
When can I submit a request using my subscription?
Super can coordinate a high-quality service or repair as soon as you become a member. If a covered item breaks down, your warranty coverage benefits begin fifteen days after you purchase your subscription. Just contact Super to schedule, and Super will repair or replace your covered items per the terms of your subscription. The fifteen-day wait period is waived for our Buyer's coverage for recent home purchases. 
How do I submit a request using my subscription?
Super offers an easy-to-use app and website portal that are both intuitive, clear, and friendly. Whether you're requesting service through the App or on the website, they'll ask how we can help, where you need us, and when you need us. Then they dispatch a Super Certified professional, and you're on your way to easy living again. 
Download the Super app today: App Store / Google Play 
Still left with more questions than answers? Simply fill out the above form, and we'll talk through them together.