Bamboo Careers
Love what you do and where you do it.
Open Roles

Hiring Process

Benefits

Culture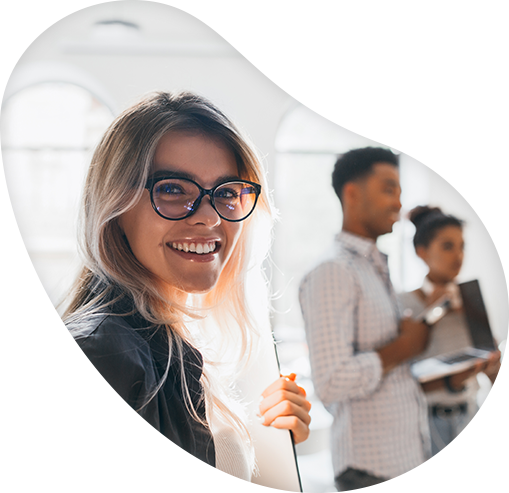 Open Roles
There are no current openings, but keep checking back!
Our Hiring Process:
Application: You'll apply for your perfect role online.
Review: The hiring manager will review your application thoroughly.
Interviews: The hiring manager will schedule your virtual interview sessions. We may schedule follow up conversations after your initial interview to introduce you to other team members. Our goal is to streamline the hiring process. No more waiting around and wondering what happens next!
Offer: Dream job status landed! We'll extend an offer to you and explain all of the perks of joining our team.
Onboarding: It's joinin' time! You'll get your equipment and training schedule.
Benefits & Perks:
Ideal insurance coverage options & 401k
Remote work
Monthly internet stipend
Generous PTO
Employee appreciation gifts
Our Culture
We want you, exactly as you are.
As an Equal Opportunity Employer, we foster a culture that embraces and appreciates diverse backgrounds, perspectives, and lifestyles. Our company's soul is our employees, and we don't treat that lightly. Ideas are meant to be shared, opinions are meant to be voiced, and expertise is meant to be nurtured. When we say, 'we want you, exactly as you are', we mean that whole heartedly.
What should I include in my resume?
Your resume should give us insight into your experiences, and how those experiences will be ideal for the role you're applying for. Focus on applicable strengths, relative experiences, and any accomplishments you want to brag about!
Quick tip: Check out the job description and see if any of your experiences can be directly tied to supporting a specific job function for the role. Make sure to include that experience in your resume, as well as prepping to expand on it during interviews.
Should I include experiences that aren't directly tied to a former job, like volunteering?
Include it! We're not just assessing your skills but we're looking to see if we're a good fit for you, and vice versa. Knowing what you value, such as volunteer work, helps us to understand that better.
How long does the full process take?
We get it, we're probably not the only position you have your eyes on. While our goal is to respect your time, we also have to be considerate of ours. Dependent on the role and interview schedule, we estimate it taking about 5 weeks.
Are there any interviews in person?
Nope! Being a remote company who values time, we thrive on virtual meetings. The biggest perk? No commute. You join, we meet, then you get back to your day.
As a remote company, am I responsible for my own equipment?
Nope! We'll ensure you get the equipment you need to support you in your success at Bamboo Insurance.
How do you foster a culture when everyone's remote?
Being a remote company means our approach to maintaining our collaborative culture has to involve a mix of creativity and innovation. A few ways we support our culture are:
Communication: Having a transparency-led communication style enables everyone to feel confident they're being heard and supported.
Company engagement: Our Employee Engagement Committee is an open group of employees dedicated to keeping things fresh. From volunteer opportunities, to costume contests, to a swag box – you never know what's next.
Flat organization: Our executive teams are part of the team, too – meaning they're available and involved with the rest of the company.
Company transparency: Scheduling consistent company-wide meetings helps to keep each employee in the know on the company's wellbeing and initiatives.
Still left with more questions than answers? Let's talk.